Winter is an exciting time in astrophotography. Not only are the nights longer, but there are some of the absolute best deep sky astrophotography targets available to image at this time of year!
This is a list that is accessible for everyone, no matter what equipment you're using. You might think there are some obvious targets missing from the list, so do leave a comment to let me know what your favourite winter astrophotography targets are!
Oh, and this list of 5 is actually closer to 15!
Targets
1. Orion Constellation
Yep, I'm including the whole constellation here for good reason. There are so many astrophotography targets in Orion that it's worthy of its own post in all honesty! No matter what gear you have, you will be able to image at least one, or all of these targets.
Orion nebula M42
Horsehead nebula B33
Flame nebula NGC2024
Barnards loop Sh 2-276
Running Man nebula Sh 2-279
M78
Witch head nebula IC2118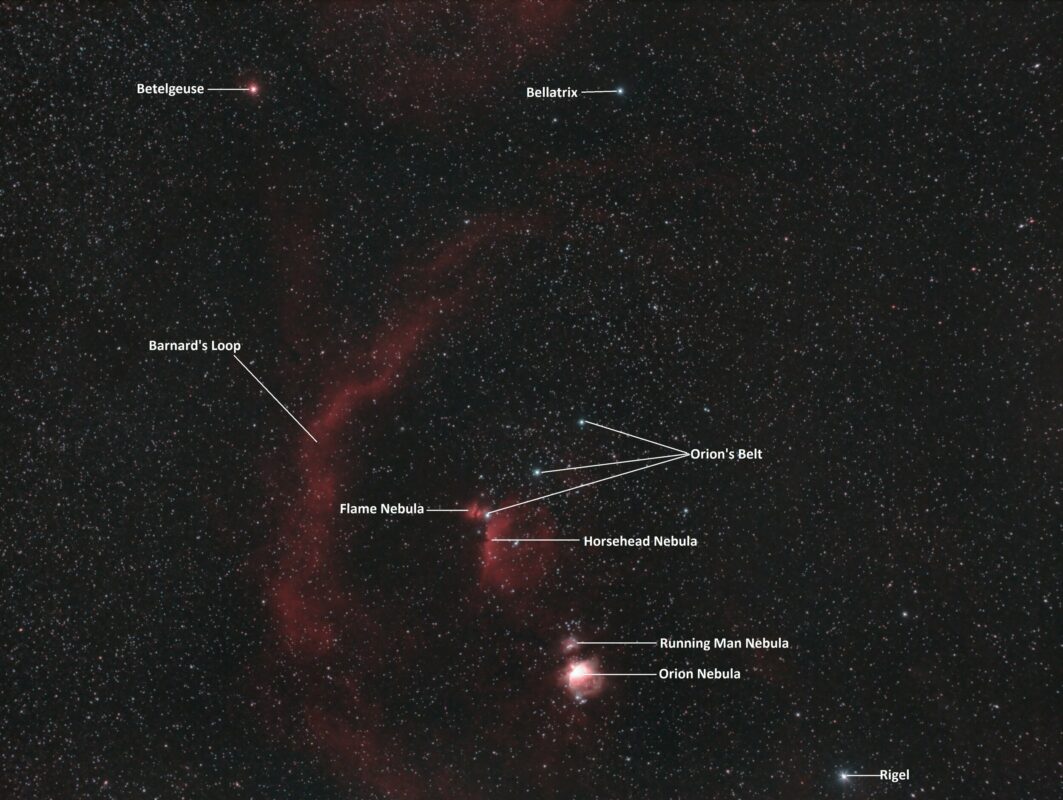 Even within that list, there's probably still one that I've missed! If you have a long focal length telescope, then you'll generally be imaging one of these targets at a time. If you have a camera and wide field lens, then you'll be imaging all of these within one FOV.
Honestly, just pointing your camera towards the constellation of Orion means you can't go wrong. Don't forget to use something like Stellarium to get the framing right for your shot.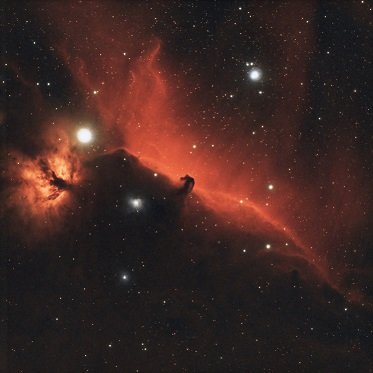 2. Rosette Nebula (Caldwell 49)
Located in the constellation of Monoceros. However, if you are using a DSLR and a 14mm lens, then you'll find the Rosette nebula in the FOV when imaging Orion too.
There's just something about this nebula that makes me return to it year after year and I can't wait to get back to it again this year. It also looks great in the SHO palette, and I also like it in both orientations either as a skull or as a Rosette.
3. Andromeda Galaxy (M31)
Andromeda Galaxy obviously in the constellation Andromeda. A relatively easy target to find as under dark skies it's visible to the naked eye, so if you're not using a GOTO mount then you should find it with relative ease.
A tip for not blowing out the core, a common mistake among beginners, is to take some shorter exposures, such as 30 seconds, and blend with longer 3 minute exposures. Or you could also use a layer mask in your post-processing to isolate the outer part of the galaxy and leave the core alone.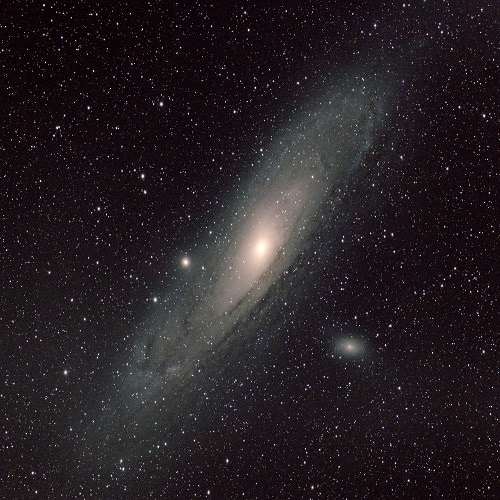 4. Pleiades & California Nebula (M45 & NGC1499)
The Pleiades M45, also known as the Seven Sisters. Why is this such a great target? Well it's visible to the naked eye so it's easy to find.
You can image it with any focal length, but with a really wide camera lens (50mm and less) you can fit the California nebula in the FOV too. Plus it's just a beautiful target to image!
You don't even need a star tracker to image this, just a camera and static tripod will do if you're just starting out. You can find the Pleiades in the constellation of Taurus. At this time of year it's nice and high in the South East just after dark and you'll be able to image it all night long, just try and wait for new moon!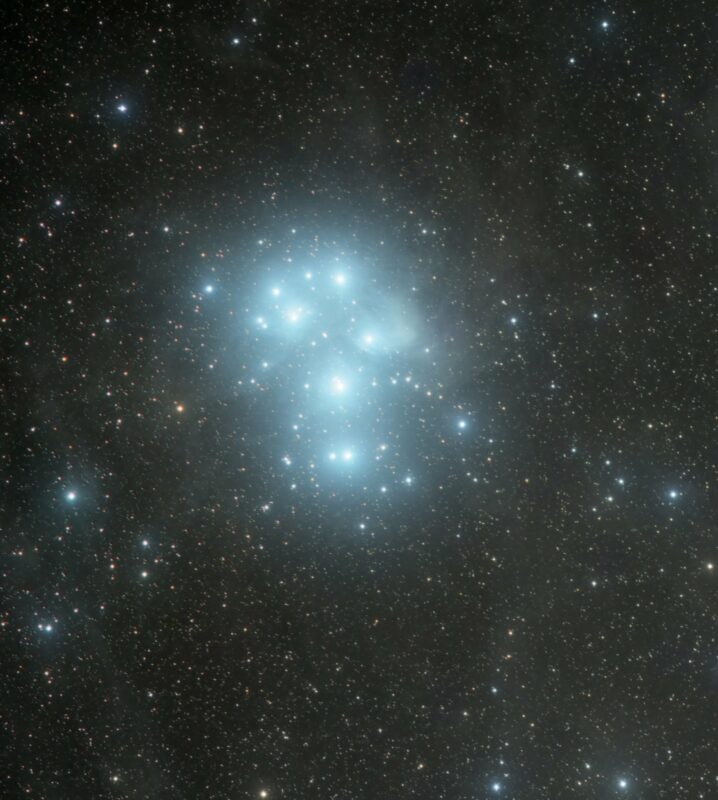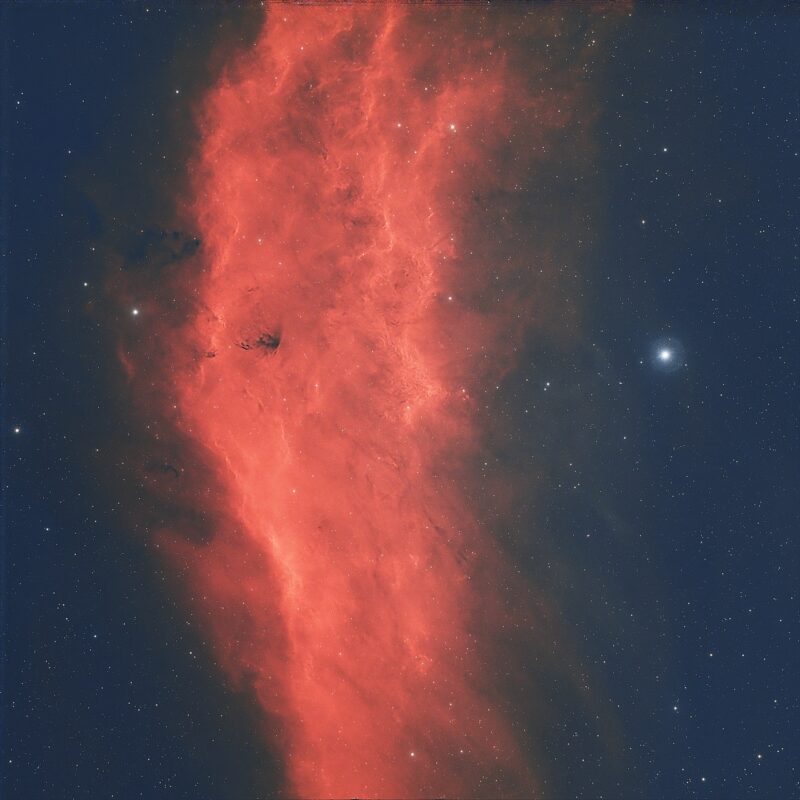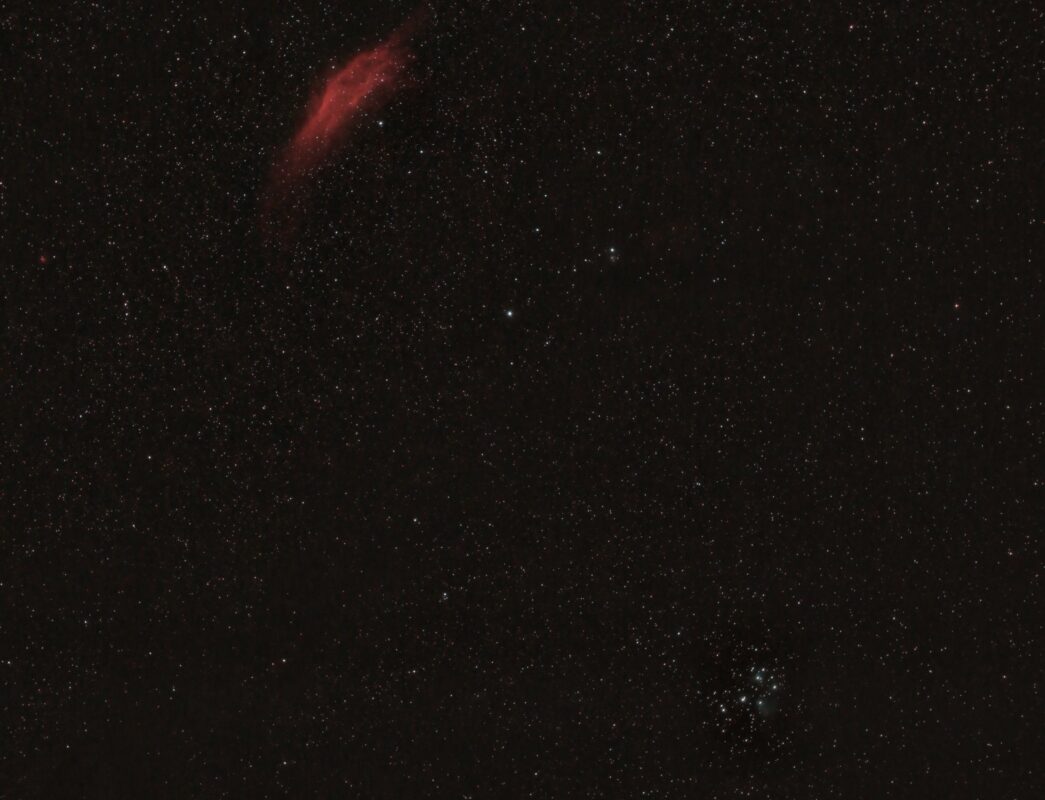 5. Flaming Star Nebula & Tadpoles Nebula (IC405 & IC410)
IC405 & 410. In the constellation of Auriga. This isn't a target I've actually had chance to shoot yet but it's next on my list for this winter, if I get enough clear skies and manage to tick everything off my list in Orion!
To me, the Flaming Star Nebula kinda looks like a giant prawn! I can't quite get the tadpoles and Flaming Star within my FOV but it does give me a good reason to try a mosaic for the first time and see if the ASI Air mosaic planner lives up to the hype!
As I haven't imaged these targets yet, I don't have an image to share. I'll be sure to update this page as soon as I have imaged them!